Industry
Fashion Accessories
28.07% CTR
36.49% Revenue
36.01% Transactions Raise
Client: Fashion Accessories
BOOSTING ROI
Challenge And Solutions
The company is a luxury brand for women's fashion accessories that stirs a sense of appeal and sensualness in the modern-day woman.
Novelty and extravagance are at the core of the business brand. These values are mirrored at every level, from the brand's enthused designs to in-depth craftsmanship and lasting excellence.
With our PPC strategy and tactics, the brand could drive its audience and steer the consideration of women interested in premium quality designer jewellery that initiated buying from them. The shared efforts with their + our team got them back on higher revenue and business profitability which was dipping prior to partnering with us.
We resolved clients' business challenges by enabling them to reach their loyal customers and made them aware of how to boost annual sales. The client had never used paid ads, and we helped them set up their campaigns from scratch and resolved their profitability tracking issues.
Our PPC activities incorporated Facebook Ads, Instagram Ads and Google Ads. We guided the client team in planning to reach their brand's loyal customers, finding like-minded audiences along with keywords and audience research.
Our team further helped them with brand and product analysis, budget planning, campaign planning and marketing channel selection. We also assisted them with website technical analysis and tracking code installation through the tag manager.
REPORT SCREENSHOTS
Comparison of Result
This is values of how we help to our client for achieving 28% Conversion Rate, 36.49% Revenue and 36.01% Transactions raise.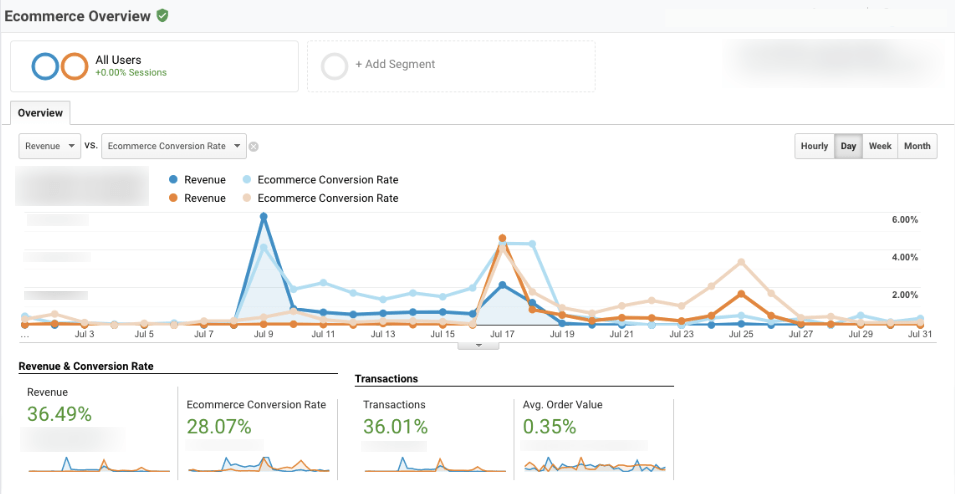 36.01% Transactions Raise
From The Clients
"Hemang is one of the smartest Paid Ads expert I have worked with. He not only achieves the targets in a fraction of a time, but is also always curious and eager to find new ways to automate and improve existing methods. He is a great asset for any team, project or brand !."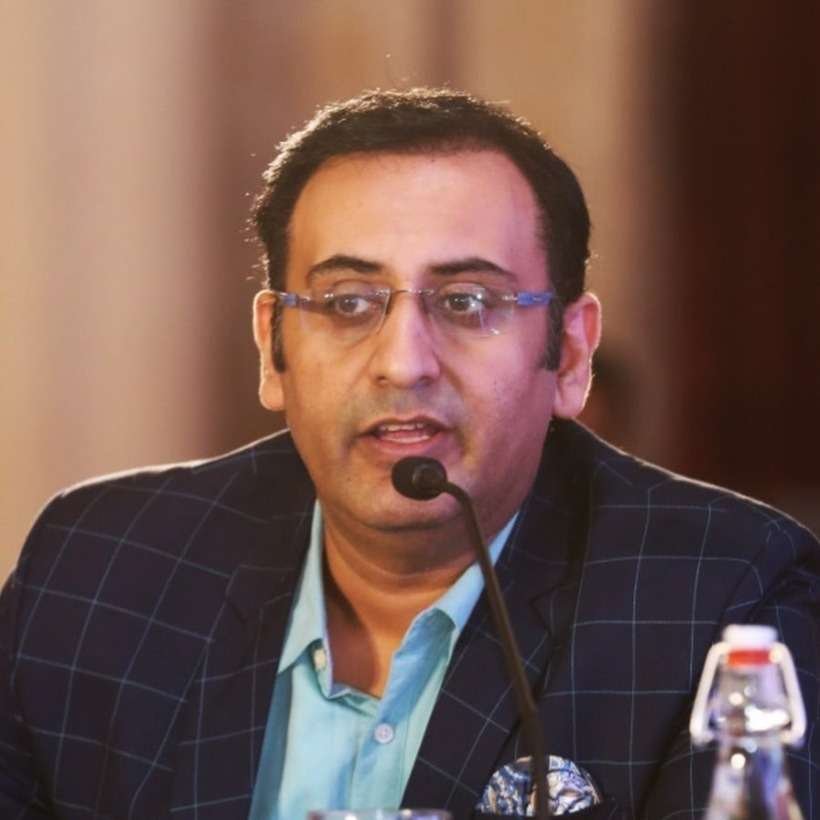 Hemang worked with us on essentially all facets of digital presence starting from our social media pages to our search engine optimization to search engine marketing, essentially from start to finish, the process with him was fairly simple and core thing where he helped us as he took the whole part of our digital outreach to himself and there was a result-driven service we were getting, I strongly Hemang for your Digital Marketing requirements.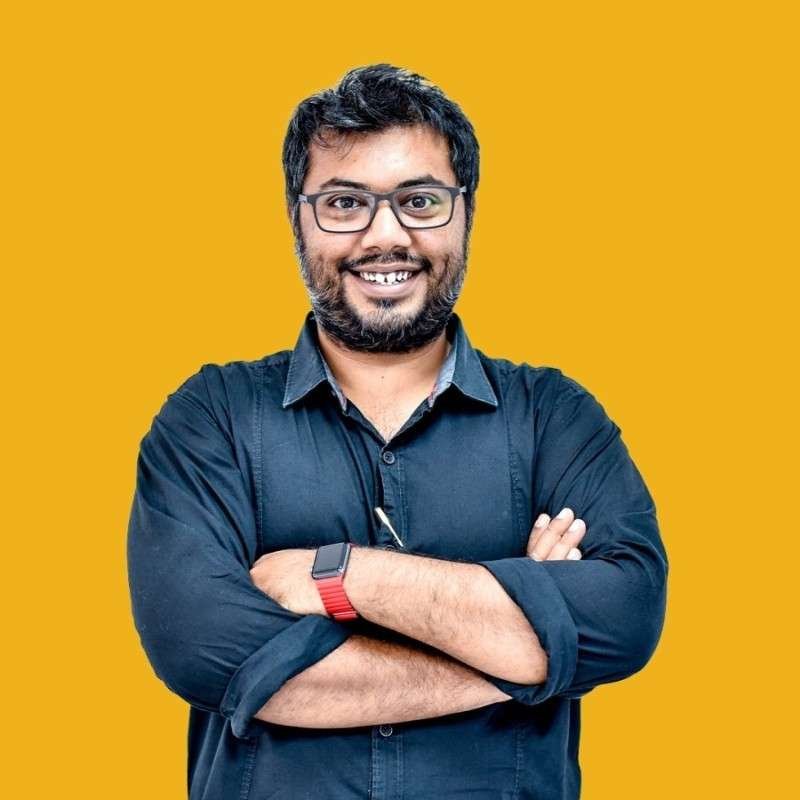 We took Hemang's help about a year ago to help us with Google Adwords, later on, we saw the potential we hired him to manage our complete digital marketing and he helped us to achieve about 200% growth, we strongly recommend Hemang for Digital Marketing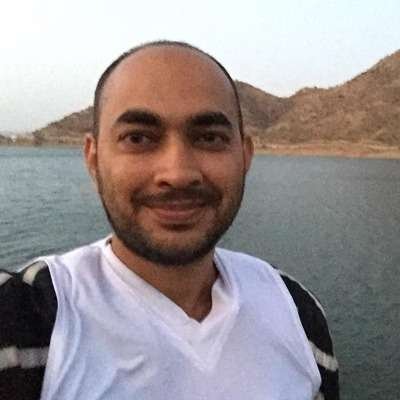 Hemang is a great Digital Marketing Expert, particularly Google Ads. He is knowledgeable, responsive, and committed to support our initiatives, making efforts to promote brand awareness, drive traffic to our website and generate new business. Thankyou for providing extremely efficient real time work to Okhai.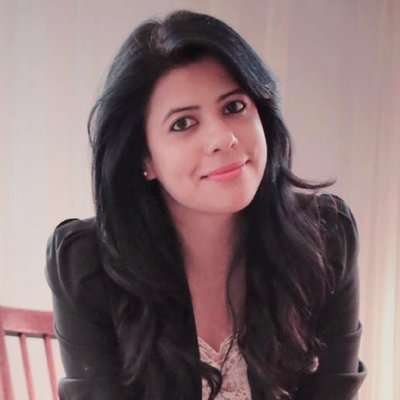 Hemang's whole team have provided us with comprehensive, fast and well-planned digital marketing services that have yielded great results in terms of Traffic and Leads. His team is a pleasure to work with, as well as being fast to respond and adapt to the needs of your brand.
Hemang has in-depth knowledge of paid marketing and had delivered excellent results.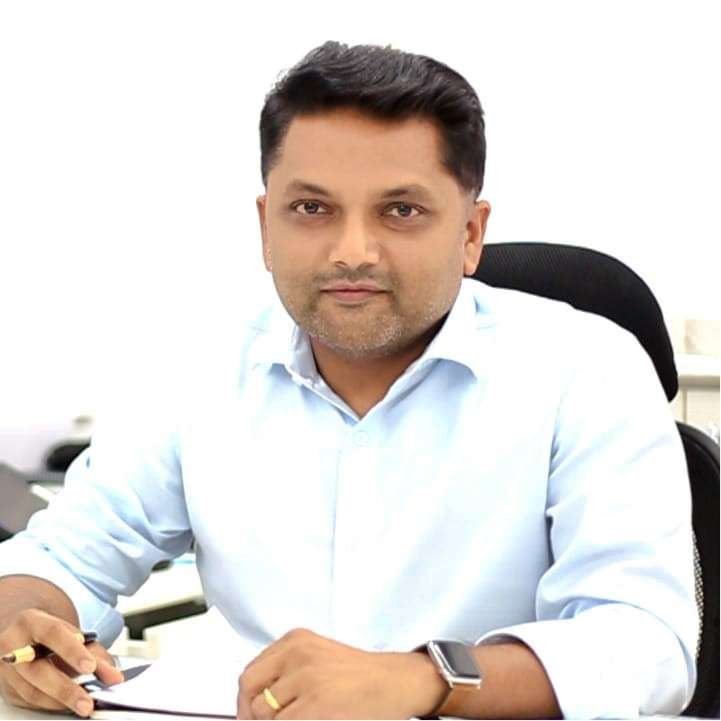 We associated with Hemang a couple of months back, he is a go-to people for all your digital marketing needs, Hemang provided 360 digital marketing solutions and he has helped us in growing IGNITE as a brand due to his persistence and marketing strategies we are now able to have the better audience on google, majority of our co-workers are here because of his marketing expertise, I would certainly recommend Hemang for all your design, UI & UX and digital marketing needs.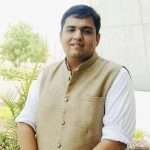 Kalp Bhatt
Ahmedabad, India
Let's Connect!
Get Your PPC Marketing Service Plan with 30 Minutes Free PPC Consultation!
Get A Free Quote On PPC Marketing Services